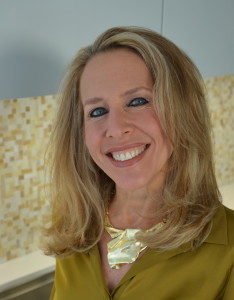 Dear Clients, Friends and Colleagues,
October 2016 marks the 20th anniversary of Leslie Fine Interiors, Inc.!
With an office that started out in the basement of my home and then eventually took up residence in a design studio on Newbury Street, I am overjoyed and grateful for my involvement in the New England interior design community.
Over the years, I have been privileged to work on so many wonderful residential interior design projects. I continue to be thrilled each time my work is recognized in both regional and national publications and through the achievement of many awards.
Most recently, I received two 2016 Gold Awards from the Builders and Remodelers Association of Greater Boston (BRAGB) for Best Bathroom Remodel over $125,000 and for Best Living Area: Private Residence – Bath. I will soon be sharing photos of this amazing project.
What continues to inspire and motivate me is not only the design process itself but the relationships I've formed with clients and colleagues. So many of these wonderful people have enriched my life in a way that I could never have imagined.
I am excited to announce that I will be launching another division of Leslie Fine Interiors, Inc. – as a consultant to other interior designers who are either just starting out or for others who have been in business but want to take it to the next level. With my twenty years of experience in building a brand and a business, I am looking forward to sharing my expertise with others.
Thank you for the last twenty years! I look forward to many exciting projects to come!
My best,
https://lesliefineinteriors.com/wp-content/uploads/2017/10/Screenshot-121117-700-PM.jpeg
108
92
Leslie Fine Interiors
https://lesliefineinteriors.com/wp-content/uploads/2021/08/Leslie_Fine_Interiors7.jpg
Leslie Fine Interiors
2016-10-13 00:55:32
2017-12-12 20:59:05
Leslie Fine Interiors Celebrates 20 Years!