I love designing luxury bathrooms and creating spaces that are rejuvenating, beautiful and functional and reflect the homeowner's aesthetic preferences. My goal in this Back Bay design project was to update "her" bathroom with luxurious materials and fabulous spa amenities sure to make any woman feel like royalty.
Like "his" bathroom, "her" bathroom also needed an overhaul so that my client could fully enjoy the perks of an at-home spa. How wonderful to have a private space for total relaxation and a bit (or a lot!) of well-deserved pampering after a long day.
Evident from the "before" photos, this bathroom needed a serious makeover. The previous design, while somewhat functional and simple, lacked the features that took this space from fine to fabulous!
Her bathroom BEFORE:
The final transformation is truly stunning!!
The full view of this luxury bathroom exudes a clean and peaceful ambiance. The all-white color scheme denotes elegance and luxury, while a pop of royal purple from the tufted bench creates a bold, decorative accent.
The well-equipped, glass-enclosed shower is so beautiful and functional.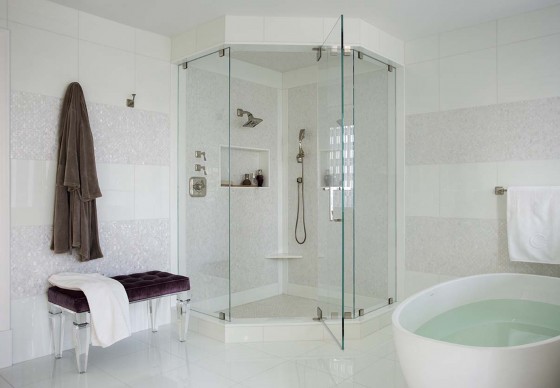 Custom cabinetry provided sleek and functional storage space: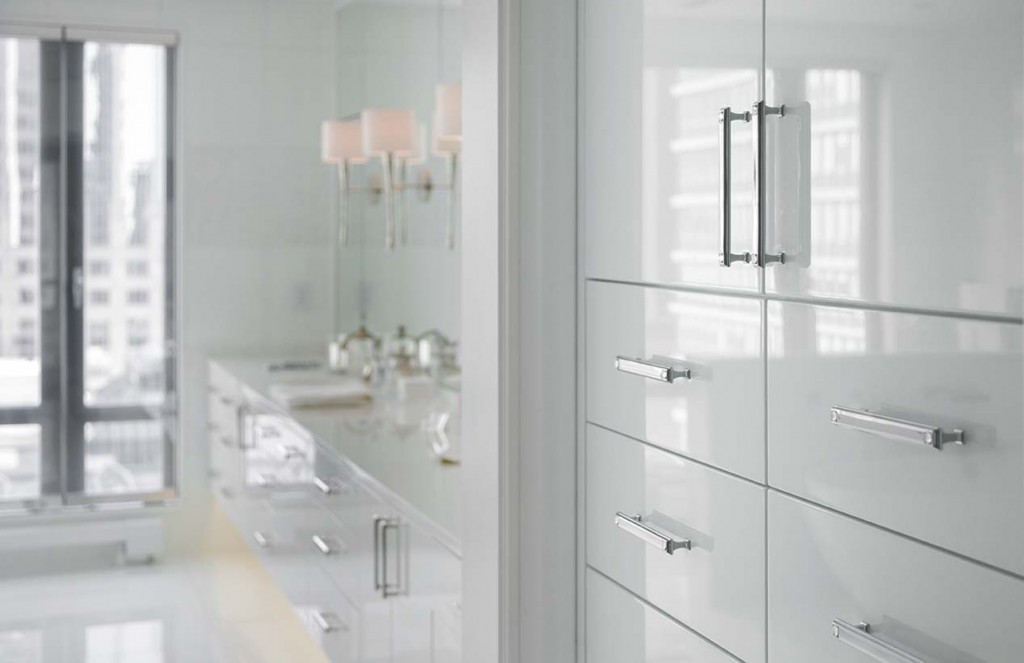 This gorgeous bathtub is nestled up against a partition with intricate, mother of pearl mosaic detailing.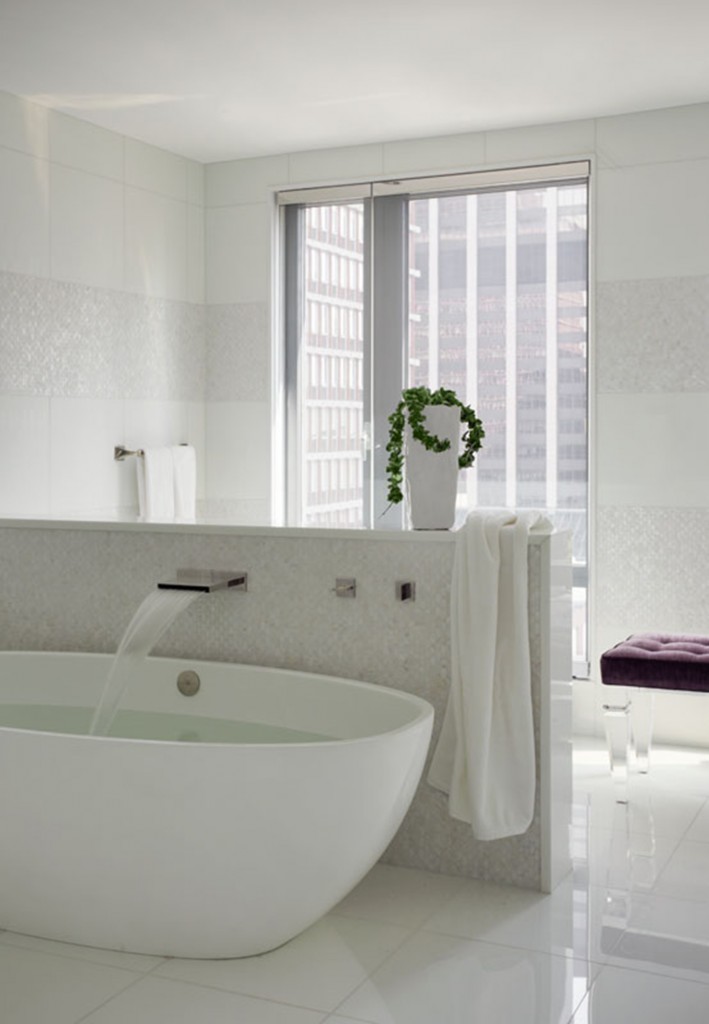 These contemporary and attractive mosaic tiles are stylish and provide a feminine detail.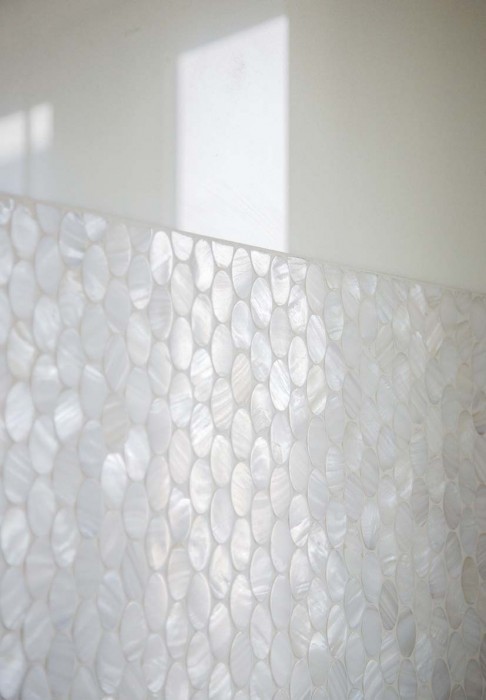 I incorporated beautiful hardware in this bathroom design, including drawer handles accented with sparkling gems, a simple hook for a fluffy towel or bathrobe and a modern faucet for the tub.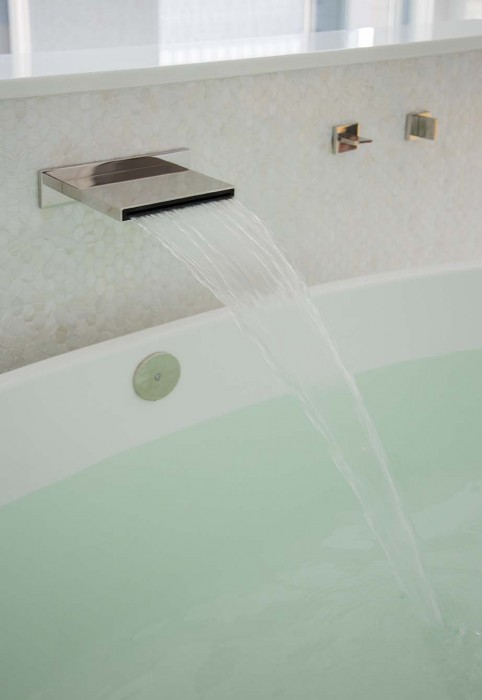 The wall sconces beautifully compliment the luxurious space, providing the perfect amount of task lighting for early morning makeup routines.
I incorporated a shelf for bath salts, soaps and other decorative accents to personalize the shower for a true spa-like experience.
You can take a closer look at more before and after photos of this fabulous Boston abode, including the condo's living room, home office and wet bar designs.
For more information about interior design services offered in the New England area and beyond, contact Leslie Fine Interiors, Inc. by calling 617.236.2286.
https://lesliefineinteriors.com/wp-content/uploads/2017/10/Screenshot-121117-700-PM.jpeg
108
92
Leslie Fine Interiors
https://lesliefineinteriors.com/wp-content/uploads/2021/08/Leslie_Fine_Interiors7.jpg
Leslie Fine Interiors
2014-09-29 19:22:51
2017-12-20 19:38:46
Her Bathroom Oasis in Boston's Back Bay – Before & After